Pre-registration has ended. Thank you very much for your lot of registration.
The American journal Science holds the first
"Science Robotics Meeting in Japan"


Opportunities and challenges on the intersection of science and industry will be discussed in Japan

The American journal Science will hold a three-day "Science Robotics Meeting in Japan" at Heisei Plaza in Odaiba, Tokyo from March 12 to 14, 2018. The event will be organized by Science journal, which was first published in 1880.

This meeting will be held for the first time in the world in Japan, the leading country for robotics technology, and experts will be gathered from both Japan and internationally. The purpose of this meeting is to discuss and clarify the opportunities, challenges and issues of this century's key technology, robotic technology, in areas where science and industry intersect.

At this meeting, the current situation of how robots or robotic technologies are affecting our society and life at an unprecedented rate and under all circumstances will be discussed. Targeted industries include energy and the environment, manufacturing, finance, logistics, construction, agriculture, medical and health care, biotechnology, housing, automobiles, sales and marketing, and prevention of natural disasters.
Notice:
On change of keynote speaker: Prof. Ning Xi of The University of Hong Kong is scheduled to make a keynote speech of "Science and Enabled Science in Nano Robotics" titled, but he was unable to come to Japan for some private reasons.
Therefore Prof. Koji Ikuta of The University of Tokyo will make a keynote speech instead of Prof. Xi at the same timetable. Please accept our many apologies and comprehend this situation. We appreciate it if you enjoy keynote speech made by Prof. Koji Ikuta.
Pickup Session
Opening Memorial Lecture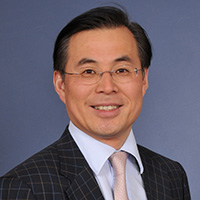 Science for Robotics and Robotics for Science
Guang-Zhong Yang
Imperial College London
The Hamlyn Centre
Prof
Keynote 1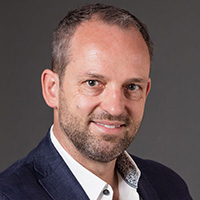 Cybathlon: a competition for athletes with disabilities using most advanced robotic technologies
Robert Riener
Sensory-Motor Systems Lab / ETH Zurich
HEST (Department of Health Sciences and Technology)
Prof. Dr-Ing.
Keynote 2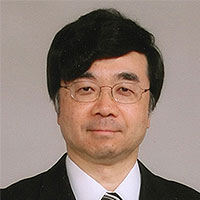 coming soon
Koji Ikuta
The University of Tokyo
Graduate School of Information and Scinece Technology Department of Information Physics and Computing
Professor Dr.
Keynote 3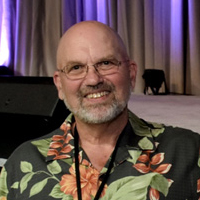 Mobile Manipulation Robots at Boston Dynamics
Marc Raibert
Boston Dynamics
CEO
Keynote 4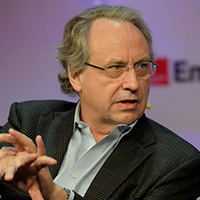 Megatrends Will Drive Robotics Applications
Rodney Brooks
MIT and Rethink Robotics
Computer Science and Artificial Intelligence Lab
Professor of Robotics (emeritus)
Keynote 5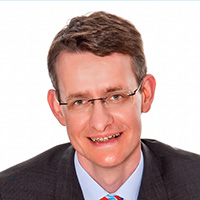 Shaping the Digital Transformation - opportunities for robotics
Helmut Wenisch
Siemens K.K.
Digital Factory / Process Industries and Drives Division
Senior Strategy Program Lead
Outline
Evant Name
Science Robotics Meeting in Japan 2018
–Challenges and Opportunities of Robotics–
Date
March 12, 13 and 14, 2018
Simultaneous interpretation in English and Japanese will be provided.
Capacity
A hall/400 persons (Opening Remarks, Keynote session, Special sponsored session, Invited session, Sponsored session)
Co-organizer
Graduate School of Engineering Science, Osaka University
Department of Mechanical Engineering and Science, Kyoto University
Department of Bioengineering,Department of Precision Engineering,The University of Tokyo
Department of Robotics, Tohoku University
Department of Modern Mechanical Engineering, School of Creative Science and Engineering, Waseda University
Spacecraft Engineering Division, Institute of Space and Astronautical Science (ISAS), Japan Aerospace Exploration Agency (JAXA)
Intelligent Systems Research Institute, Department of Information Technology and Human Factors, National Institute of Advanced Industrial Science and Technology (AIST)
National Institute of Information and Communications Technology
New Energy and Industrial Technology Development Organization
Supporter
The Society of Instrument and Control Engineers
Robot Revolution Initiative
Next Generation Artificial Intelligence Research Center (AI Center)
Planning
Organizing Committee (Chairman: Prof. Kazuhiro Kosuge of Tohoku University, Vice-Chairman:Prof. Kensuke Harada of Osaka Unviversity)
Targeted attendees
Researcher, developer and engineer involved in Robotics and AI