Pre-registration has ended. Thank you very much for your lot of registration.
It is a great pleasure to announce to hold the 4th Automotive Engineers Forum in Bangkok this August
Automotive Engineers Forum in Bangkok started as an exclusive place to discuss about advanced automotive technologies in Thailand and overseas countries and deepen relationship for automotive engineers in these countries. So far automotive manufacturers, parts suppliers, materials suppliers, academic experts were invited by organizers and they got information and knowledge from presentations and enjoyed talks with other countries' automotive engineers over gorgeous lunch.
Automotive Engineers Forum in Bangkok 2018 will offer 2 theme categories of well-defined and focused sessions. It is "Under the global trends of latest automotive R&smp;D, Automobile Electrification and Autonomous Driving Vehicles with Advanced Driver-Assistance Systems (ADAS )".
Automobile Electrification like "Battery Electric Vehicles (BEV)", "Range Extender Electric Vehicles (REEV)", "Plug-in Hybrid Electric Vehicles (PHEV)", "Hybrid Electric Vehicles (HEV)", "Fuel Cell Electric Vehicles (FCEV)" will be reviewed. As latest technologies involved in Autonomous Driving with ADAS, many kinds of seeds on sensing, control logic including Artificial Intelligence (AI), Dynamic Map, Information Technology (IT) and Connected technologies will be also reviewed. In addition, the issues in social implementation of Autonomous Driving will be considered.
As it is well known, this forum will adopt "a free to attend by invitation system" in which organizer will select quality automotive engineers from the list owned by organizers and will send invitation code. Automotive Engineers Forum in Bangkok 2018 is scheduled to provide about 20 sessions and gives more clearly defined presentations and discussions about advanced automotive technologies to attendances.
Pickup Session
Keynote 1
Driving the Future of Mobility
Peter Galli
Nissan Motor Thailand
Communications
Vice President
Keynote 2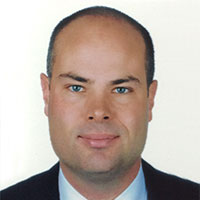 Road Map of Electrification and Autonomous Driving: The View of BMW
Henrik Wigermo
BMW Group
Governmental and External Affairs Asia
Senior Manager
Outline
Evant Name
4th Automotive Engineers Forum in Bangkok 2018
-Under the Global Mainstream of Automotive Electrification and Intelligence-
Capacity
200 persons (Opening Remarks, Keynote session, Special sponsored session)
120 persons each (Invited session, Sponsored session/2tracks)
Admission
Free(Note: All the attendees will be invited by organizers)
Organizer
Smart Mobility Research Center of Chulalongkorn University
Green Mobility Research Institute Institutes of Innovation for Future Society Nagoya University
Co-organizer
Society of Automotive Engineer-Thailand
Impress Corporation
Targeted attendees
* Engineers involved in green energy and safety
* Engineers involved in testing, CAE and measurement
* Engineers involved in car electronics
* Administrator